What We Do
Health Promotion & Community Services
Health Insurance Enrollment Assistance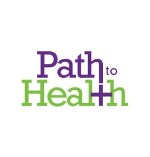 Adult Well-Being Services is certified to help people enroll in the new health care insurance. Two staff are Certified Application Counselors and available to assist people in applying for health care coverage. They help people understand, apply, and enroll for health coverage through the new health insurance marketplace. This service is provided at no cost to anyone who needs help.
Our Certified Application Counselors can:
Meet with individuals one-on-one
Answer questions about the Affordable Care Act and the new Health Insurance Marketplace
Help you find health insurance that works for you
Help you determine if you qualify for financial assistance
Guide you through the enrollment process
Certified Application Counselors are available to meet with you Monday through Friday in convenient locations throughout southeast Michigan. Please call (734) 629-4731 for more information or to get enrolled.
AWBS is partnering with the Detroit Medical Center on a community campaign to inform people about the new health insurance options available under the Affordable Care Act (ACA).
Resources: