News & Resources
AWBS Newsflash!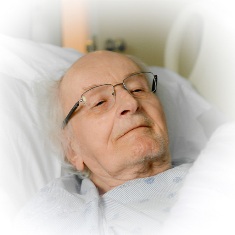 World Elder Abuse Awareness Day
For most of us, the thought of an elderly person being abused, neglected or exploited is beyond comprehension. As we think of these horrors and despicable actions, it is. Even harder to comprehend the fact that the individuals who most likely are abusing vulnerable adults are family members and "close" friends whom the elderly trust, not strangers. Yes, sons, daughters, grandchildren, extended family members, friends and caregivers make up the largest group of individuals who abuse our communities' elders.
It is hard to acknowledge in our community that we do not know for certain how many of our communities' elders suffer mistreatment. What is widely known is that incidents of elder abuse and neglect are under reported. Reports indicate that one in ten Americans age 60 and over experience some abuse each year, with some of suffering multiple forms.
Risks increases for certain groups. One particularly frightening and staggering statistic is that one in two elderly persons with a diagnosis of dementia are victims of some sort of abuse. Female elders are more likely to be victims, and. the older an individual is, the more likely that they will be of prey to opportunists.
Often when they have been violated, individuals do not want to report that they have been mistreated. These individuals are embarrassed, ashamed, and afraid that their "independence" of living will be taken from them. Since the offenders tend to be known to the elder, the victim often protects the abuser due to concern that something will happen to them and they may be prosecuted. The loyalty is truly one sided and the abusers are aware of this, so if caught they will play on the sympathies of the elderly individual, another form of abuse. Fear of retaliation is a common reason why elders do not speak out. Perhaps a definition of mistreatment will be helpful to identify when actions are thought to be abusive or neglectful.
Abuse - Harm or threatened harm to health or welfare caused by another person. Abuse's can be of physical, sexual or emotional in nature.
Neglect – Harm to health or welfare caused by those responsible to provide, food, shelter, health care or protection to an individual.
Exploitation – Misuse, concealment of funds, property or assets of another person for personal gain.
By witnessing and not taking action we are not protecting our elders; we are enabling the continued mistreatment of those that have valued pasts and continue to be important to our communities. We all have a responsibility to be present for and advocate on behalf of those who feel they do not have a voice. We are the ones who can and need to "Break the Silence" of these tragic occurrences among our communities' elders.
June 15th is Worldwide Elder Abuse Awareness Day. Make the commitment to Break the Silence of Elder Abuse. If you suspect any neglect or abuse, report it by calling the Department of Human Services Hotline at: (855) 444-3911